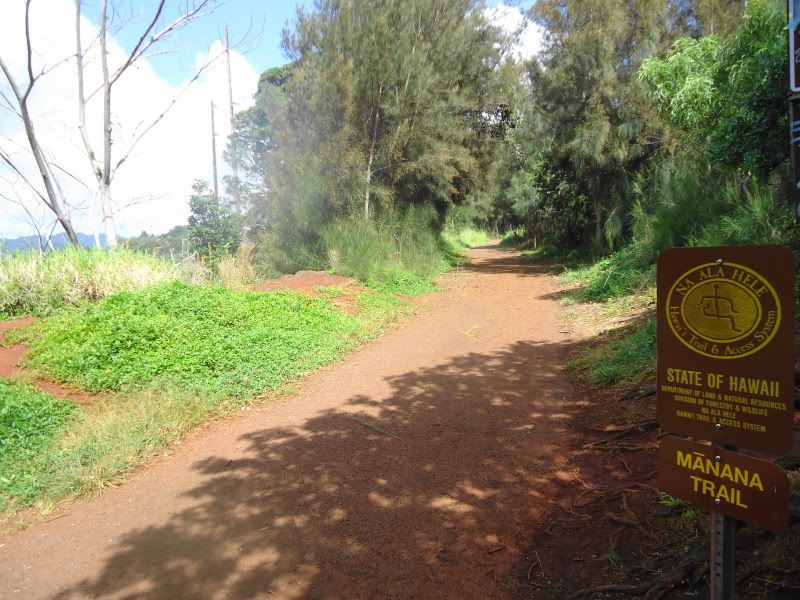 Today my daughter and I decided take on the challenge of the Manana Trail to see the epic Waimano Waterfall. Manana Trail is located in Aiea on Koma Mai Drive at the end of a residential area.
As a disclaimer for your families safety, I strongly recommend only those that are physically fit attempt to negotiate the steep, muddy, slippery, and sometimes grueling trail. Come prepared with appropriate shoes, hiking carrier for small children, and plenty of water.
Parking is free and located next to the curb near the houses in the area. This particular home had a pet goat and a giant pig roaming the yard.
The pig seemed friendly and didn't pay us much mind as he nibbled on the grass in his yard.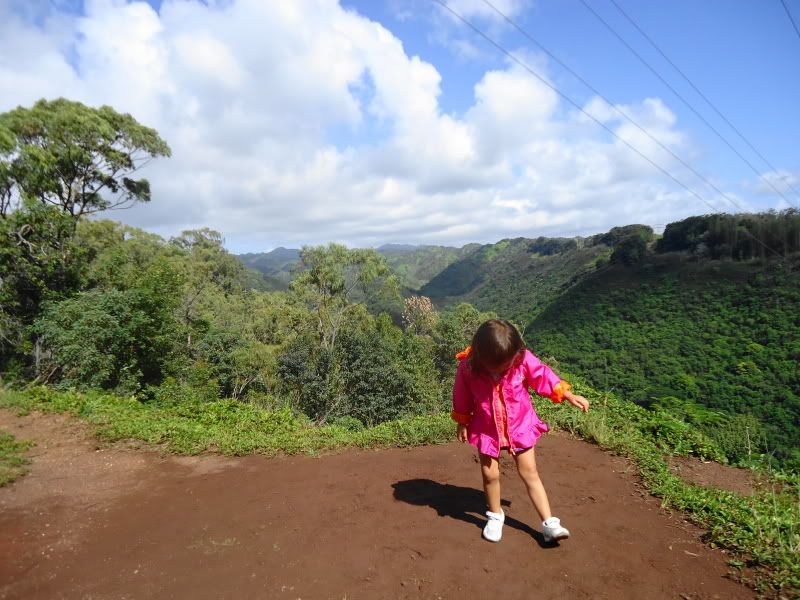 The start of the hike is easy enough for younger children to walk to the beginning of the decline towards the waterfall. The views surrounding this entry point of the forest are amazing.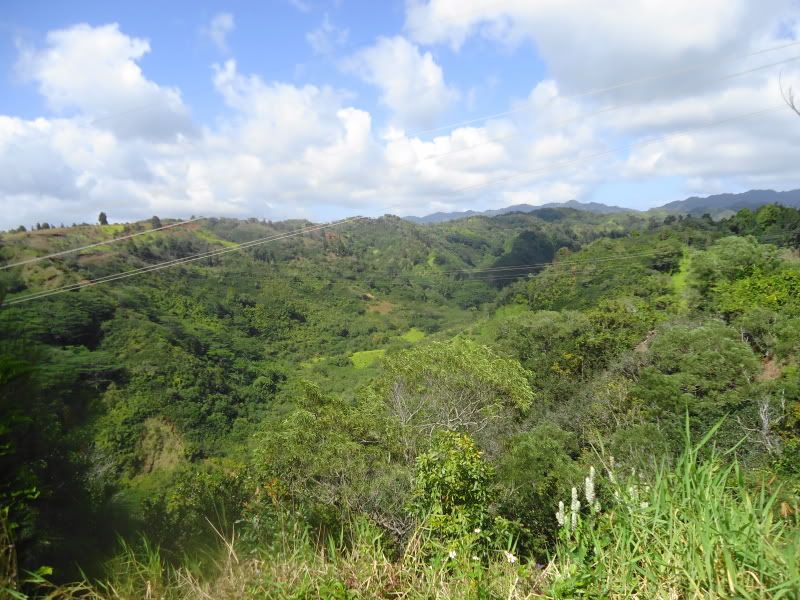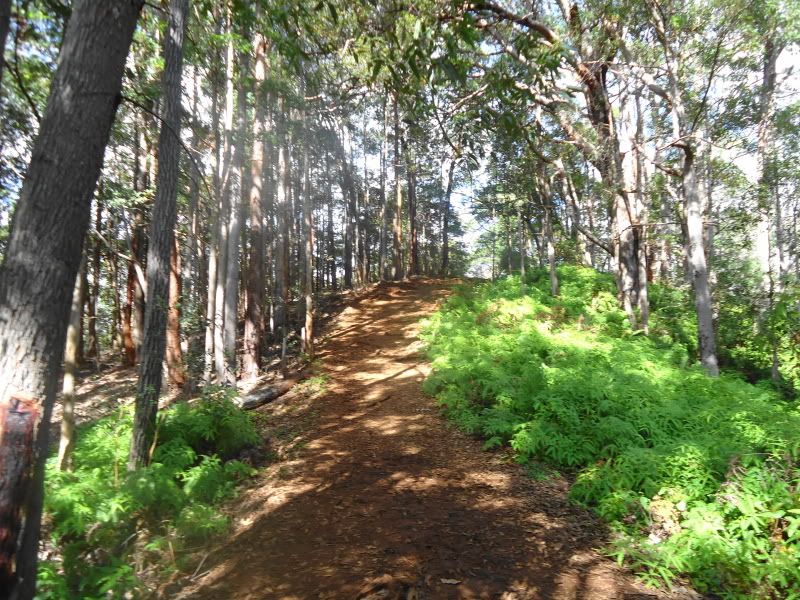 Just past the paved trail we came across a sign marking the heading for the Koolau Summit (5 3/4 mi) and Waimano Waterfall that was 1 3/4 mi ahead. From this point the trail is downhill with roots, rocks, and other obstacles to overcome.
For safety reasons, I carried my daughter from this point and took our time to make down to the waterfall. It took us around 45 minutes to reach the waterfall. Follow the signs and markings on the trail. Avoid the unmarked trails that venture down steep hills utilized by hunters.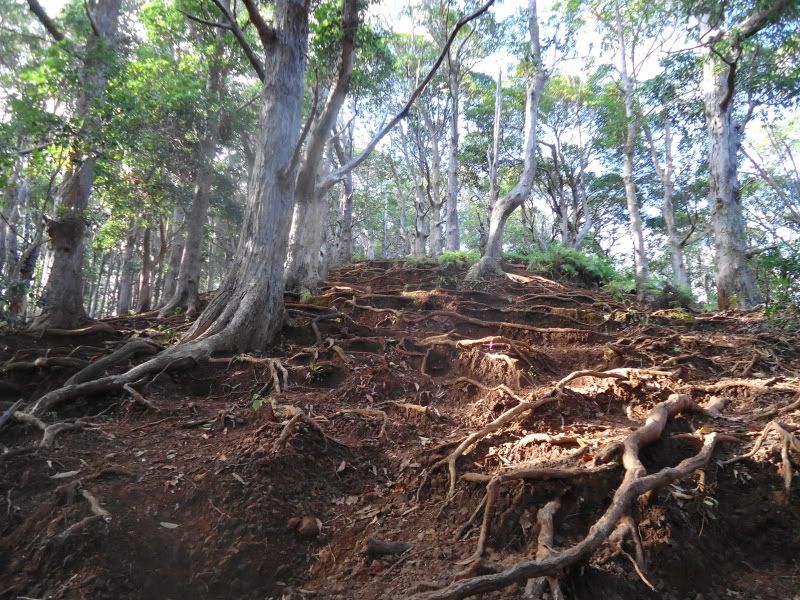 The steep decent down the trail is appropriately named "Cardiac Hill" by the locals. On the way back up, I quickly figured out why this section of the trail earned its nickname.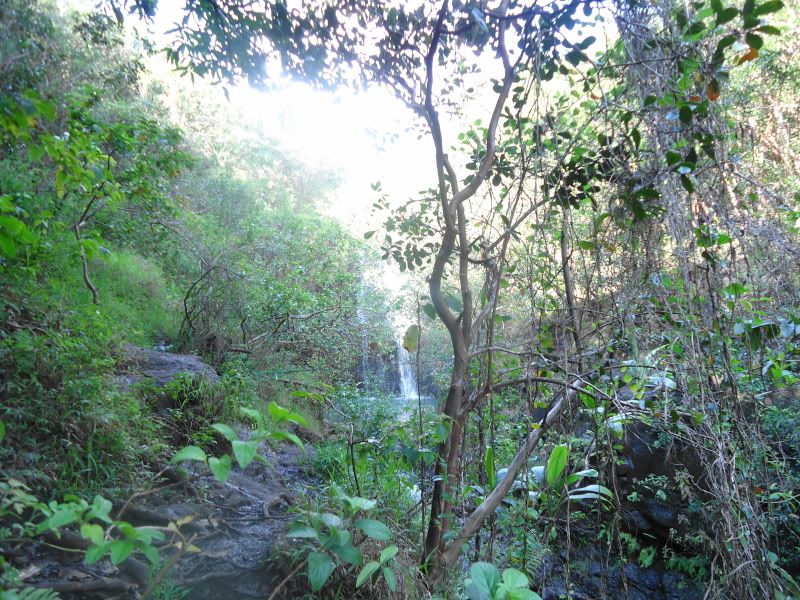 Our first view of the waterfall.
There were other hikers there jumping in the tidal pool at the base of the falls. However, this is generally not recommended if you have cuts or open wounds due to leptospirosis
For my daughter's safety we kept a safe distance from the falls. There is a rope hikers can utilize to get down closer if they desire. The short video I took below will give you an idea of what to expect.
.
Waimano Trail was our second waterfall hike. If your family is looking for a physically demanding challenge and an adventure with a waterfall, then I highly recommend this hike. On the other hand, if your family would rather take it easy or if you have multiple small children, then I would recommend Waimea Falls on the North Shore.
I carried my 3 year old daughter for most of the 3 hour round trip hike and wished I would have had a hiking carrier like the ones mentioned on the Recommended Gear Tab at the top of the page. Nonetheless, the hike provided a vigorous workout with a rewarding waterfall.